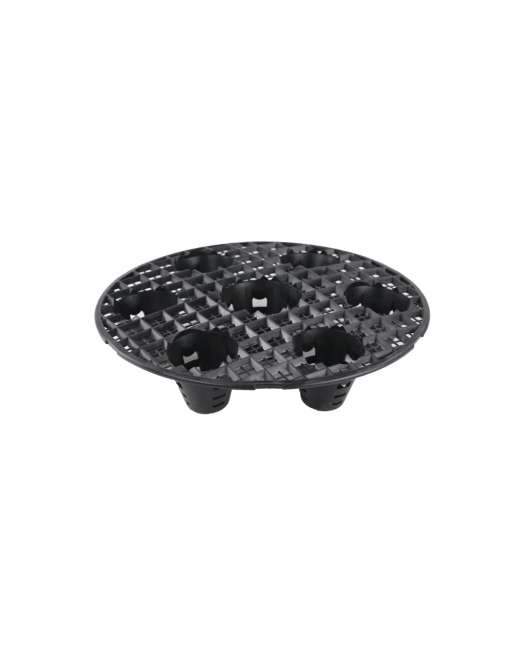  
13-Inch Pot Elevators for Plants Plastic Fabric Pots Elevator Saucer Riser Tray Stand Indoor-Outdoor, 6-Pack
About this item
KEEPS POTS OFF THE GROUND – Grow1 Pot Elevators for plants are designed to keep your pots off the ground, crucial for preventing frozen roots and root damage.

ENCOURAGES ROOT GROWTH – Specially designed pot elevators for fabric pots and plastic pot elevators. Helps raise pot out of the bottom of a plant saucer and encourages root growth.

OPTIMIZES PLANT DRAINAGE – Plant pot risers allow plants to optimize how they drain, allowing air flow beneath the plant and excess water to drain.

PREVENTS PLANT ROT – Prevent plant rot and extend the useful life of your pots with these plant saucer risers. Allows the salts that build up in the soil to flush out.

STURDY DESIGN – Plant pot elevators are available in multiple sizes. Our unique design creates a more sturdy plant riser while providing full drainage throughout the feet.
Security policy
(Paypal,Credit card secure payment)
Delivery policy
(Free shipping,Arrive within a week)
Return policy
(Free replacement within one month)
8 other products in the same category: