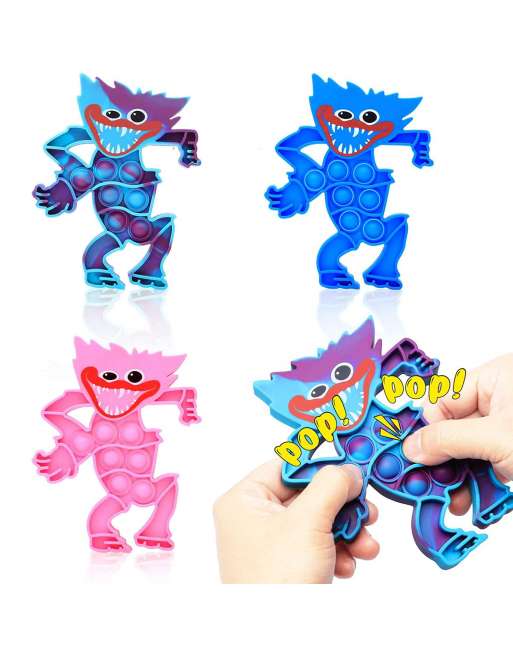  
Squeeze toys push pop bubble squeeze hamburger french fries cola set of 3 fidget toys push pop bubble
Security policy
(Paypal,Credit card secure payment)
Delivery policy
(Free shipping,Arrive within a week)
Return policy
(Free replacement within one month)
🍔 [Squeeze toys] A 3-piece set consisting of a delicious squeeze hamburger / french fries / cola! This decompression toy is expected to have various effects such as relieving stress and anxiety, improving concentration, improving work performance, and drawing inspiration. Push, pop, bubble, fidget, and sensory toys are also educational toys for children.

🍟 [Safety Material] Squeeze toys are made of eco-friendly silicone material, which is safe and durable. Even children can play safely and with peace of mind. A round push-pop type fidget toy that can be washed and reused.

🍨 [Stress relief] Even adults can use it as stress relief goods. When you press the bubble on the button, you will hear a slight popping sound. Then turn them over and start over. You can get rid of the stress even after repeating it many times.

✨ [Parent-child game] You can play various ways as a parent-child game such as a large number of children and adults. The rules are very simple, easy to learn, and quick and good. Players take turns pushing the desired number of bubbles in a row. The player who pushed the last bubble loses.

🍭 [Applicable scene] At the same time as playing, the children's logical ability, concentration ability, social ability, and reasoning ability are trained, which is useful for the development of intelligence. It is the best educational toy for family, friends and children to enjoy the time of creation together. Suitable for use in schools, classrooms, offices and homes, it is also convenient to carry.
8 other products in the same category: